Left 4 Dead includes matchmaking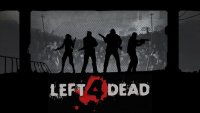 As a co-op game, L4D is particularly vulnerable to disruptive players.
It's come, it's gone, it's come back again. Eurogamer have now confirmed that a "bespoke matchmaking system" is in development for Turtle Rock's Summer 2007 Left 4 Dead.
As a four-player co-operative game, L4D clearly needs to regulate the people playing with each other in the public server space. With the increased intimacy from your team-mates being close by at all times there is very little room for poor players — in both senses of the word.
Although perhaps at first only Left 4 Dead and RACE (which we can say with reasonable confidence was planned to ship with a version) will make use of the system, other games are sure to benefit; Arkane's enigmatic The Crossing is bound to have an unusual use for it in particular.
---