Introversion talk Steam
Gamesindustry.biz have posted an interview with Mark Morris, director of Introversion Software, developers of Darwinia and Defcon, which spends a significant portion of its time covering the indie developers' relationship with Steam, and their thoughts on digital distribution in general.
Summary of points
Valve's library strategy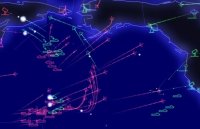 Introversion's third game, Defcon.
Morris' fourth quote is particularly intriguing. What exactly is Valve's strategy? Edge magazine reported that Valve were "all but trawling the IGF booths with a shopping trolley" in their GDC 2006 write-up (thanks hahnchen), yet the volume of titles present today does not suggest a proactive search. All we know is that casual games are not accepted.
There are three key-frame approaches that can be taken for online library growth. The first is accepting absolutely anything that comes your way; Triton appears to be closest to this method. It takes advantage of the theoretical "infinite shelf-space" of digital distribution and increases your target demographic, but very much at the expense of your image. It isn't the subtlest of options.
The manicured portfolio being built for Xbox Live Arcade is a strong example of the second route. Microsoft have a plan, and they are unashamedly cherry-picking the best of the casual market, hopefully along with more substantial games like Darwinia, to meet it. Their approach likely leads to promising offers being turned away on the grounds of redundancy, but presents an excellent public face and ensures that there is a succinct selection for everybody: vital for a subscription-based service like Arcade.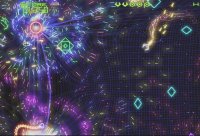 Microsoft have a defined strategy for the Xbox Live Arcade library.
The vetting of offers for quality alone is the third option in this list, and somewhat of a go-between for the other two. This is the model that Steam, even with only its still relatively quiet release schedule to go on, seems most likely to be following. It leads to a perfectly acceptable public image, gives a reasonably wide selection of titles, but can't hope to compete with the pile-it-high approach in terms of volume and mass appeal, or the balanced library of Arcade for roundness. It isn't so suitable for a subscription service, but is an ideal fit for Steam's à la carte model.
Morris' quote suggests a divergence between the second and third options. Either could be part of Valve's plan, as although what we have seen so far suggests that quality is the only factor there are not yet enough games available through Steam for the signs of manicure to show.
The question, then, is which route is preferable. A Steam that turns away developers with ideas that become too like others when marketed is not desirable, but neither is one that is open to stepping on itself with games that appeal to the same people in the same way. What do you think?
---