The Steamcloud conference
You're probably all aware of Valve's recent "Steam and the PC platform in general" press conference — if not, head over to Rock, Paper, Shotgun for a liveblogged rundown of what happened.
Steamcloud is the headline announcement of course, and very good news it is too. But our old friend John Cook also listed a few other upcoming developments: among them automatic driver updates (once again), "Calendar functions" of some sort, and improvements to the sales process that include displaying prices in the user's local currency. And these:
Official communities
Any developer, anywhere, will be able to start an official Steam Community, er, community for their game. This is the missing keystone of the Community and something I called for as soon as I realised it wasn't in.
The game pages will presumably surpass the functionality of today's Groups, not least in the fact that they will have a group of paid-up developer employees behind them. But will they be used? Developers are notorious (on this site, anyway) for passing over Steam's benefits. On the one hand creating and maintaining a Steam Community community doesn't require changes to a game's code and all of the QA red tape that involves, but on the other, as of yet even Valve haven't done anything with their network besides create and maintain it.

An actively-maintained Group is a wonderful thing
There is an omen: the numerous developer groups already in existence show that other studios, including Bioware, ArenaNet, EA Mythic, Midway and Ubisoft are quite comfortable with showing their faces on the network.
One thing I know even today is that Steam is the exact tool a developer needs to revive an older multiplayer game, or simply keep the momentum going on an still-popular one. An actively-maintained Group is a wonderful thing, and indeed I've been trying to get some momentum going in the RPS group lately with regards TF2, though to no end so far.
System requirements checks
Knocking the seemingly-immortal bugbear of PC gaming to the ground is easily within reach of Steam, and as I've wondered out loud several times before now the only issue is why it's taking Valve so long to do it. Steam already checks every system's hardware for the hardware survey, it already knows the requirements of every game for their store pages, and a check already runs for Valve's Lost Coast tech demo. What's taking so long to link these pieces together?
Perhaps the answer is precision. Every time the hardware survey is reset we hear reports on the forums of mistaken detections (though on my system the only thing it reports incorrectly is the physical size of my 16:10 monitor) that would lead, albeit only in edge cases, to a game that demands to much processing to be greenlit for the system. Or, harmfully to sales, vice versa.
Firefox over Steam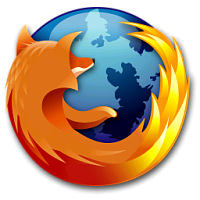 GI.biz got the scoop: Valve have an interest in distributing Firefox at some point, with Steamcloud sharing bookmarks and other user settings across multiple computers. There aren't any details on how this would work — hopefully it won't involve Valve trying to wrap Steam around it in the same manner as the games.
Perhaps this would mean an end to suffering IE embedded in Steam — or perhaps not, as I heard recently that Gecko is an incredibly unhelpful piece of technology when it comes to embedding. Can anyone fill us in on that?
Steam is seeing 200% growth
Gamesindustry.biz have the quote again:
"We see sub ten per cent growth rates in our core, packaged retail business," Newell said. "Right now we're seeing close to 200 per cent growth in the alternative ways of connecting with customers.

"It will actually pass over in the next three months, how much of our business is coming from retail versus how much is coming from other channels."
This is up from 150% earlier in the year. Bear in mind, of course, that this is for all of Steam and not just Valve's games.
---