The Blue Frog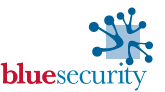 I'm taking a slight diversion from TSR's usual purpose today, but for a very good reason. Yesterday, Blue Security saw an orchestrated attack on their web servers and an attempted con on their user base attempting to coerce subscribers into ceasing their use of the Blue Frog service. Why? Because as the first pro-active anti-spam tool, Blue Frog is working – and the spammers behind the attack don't like it one bit.
In what appears to be a last-ditch attempt at scaring subscribers to Blue Security's "Do Not Intrude" registry, one very prominent spammer has started to resort to scare-tactics targeted toward members of the Blue Security community. I received one of these emails today, and while it sounds forboding it is, as one Blue Security community member said, "like a sheep in wolf's clothing".
Blue Frog is an anti-spam tool that actually fights back at the spammers, rather than filtering their messages and pretending they do not exist. The response begins with unsubscribe requests and, if the spammers ignore them for long enough, ends with a DDOS attack on their domain(s), keeping them unavailable and worse than useless. A Small tray application run by Blue Frog users provides the bandwidth required. Thus, the more popular the service, the more effective it becomes.
Legal? No, not strictly, assuming things progress as far as disabling domains. Effective? Yes, very much so, as yesterday's events amply demonstrate.
Today is Israel's Independence Day. It's a public holiday in Israel, but all of us in Blue Security are working. But we are glad we're working. We're helping the community fight the Blue Independence War. We fight for our freedom from spammers and cyber criminals. This is our big chance to reclaim the Internet. We must not let it slip from our hands.
The con is conclusive proof that, at last, the tide has turned and the war against spam is being won. Blue Frog hurting the spammers, and their hollow attempts to scare people off are an excellent endorsement of the service (which, incidentally, is free). New users will be able to sign up at www.bluesecurity.com when it has fully recovered from a DDOS attack of its own. The service itself is running normally for existing users.
Needless to say, I encourage everyone reading or merely passing by to bookmark the site and start running the Frog and reporting spam as soon as they can. Both Firefox (supporting GMail, Hotmail and Yahoo! Mail) and Thunderbird extensions are available; other browsers/webmail services and programs require the manual forwarding of e-mail to Blue Security's servers, but will still work. The client is available at this address.
---