Bioshock's eventful retail release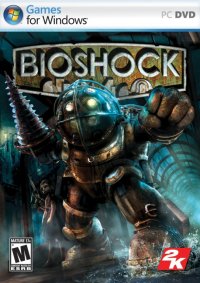 Steam bypasses only a few of the activation issues with Bioshock retail.
You may be forgiven for feeling a touch of déjà vu this week. A cutting-edge single-player game hailed as the greatest ever made has been released on an unprepared online authentication system that insists on downloading updates as well as authentication data before making the game available, and buyers confounded by technical issues and server failures are complaining furiously.
Adding to Bioshock's woes is an unadvertised two-instance install limit which requires users to uninstall the game while connected to the internet to release each so-called "installation key". Make the mistake of wiping or throwing away a drive before uninstalling Bioshock twice, and like Windows' activation scheme you need to ask a human for additional licenses.
I'm not gloating about all this: 2K risked their incredibly important release with an unbaptised activation system for the same reasons they had to artificially price the game higher on Steam than in shops, and most of the authentication system is also present in Steam copies of the game. I'm instead asking why Steam is not being used, even without being present in retail copies, to ease the deactivation issue.
A Proposal
SecuROM's authentication technology should allow Steam buyers to activate or deactivate their computers not to play Bioshock, but to play it offline. The same technology that detects when the game is installed and uninstalled can surely detect when it is launched and closed, and combined with Steam's persistent connection has the capability to limit the need to take an installation key to those who want to play without a connection.
Done right this introduces no lapses in security, and hopefully keeps retailers happy (not that they can do anything about it). It's an ideal solution that requires only for SecuROM to integrate their activation technology into the Steam client, but will it happen? I think both Valve and 2K have every reason to build such a system at the first chance they had, leaving to my mind any scheme a question purely of SecuROM's dedication to clients and customers.
---